9″ Pots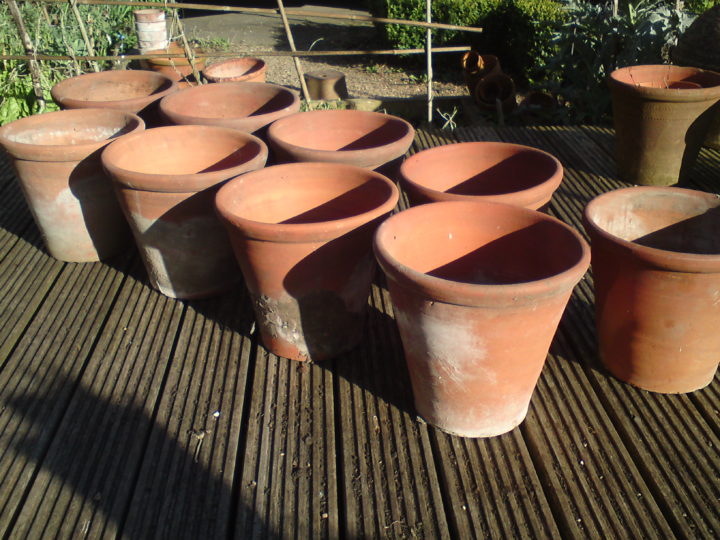 These pots measure around 9"x9" and are quite unique in that they have three drainage holes around the base of the pot (not underneath as normal) From our research we have deducted that these rather rare and interesting pots we commissioned to grow tomatoes in. The idea being that the pots can be slightly buried to cover the drainage holes into a compost base. The roots of your toms ca then escape through the holes to seek out moisture from the surrounding compost.
Even if you don't plan on using them in this way, these pots are beautiful, rare and interesting and any larger patio plant would look the part in them.
Please also check out our larger and very rare and beautiful 7" saucers perfect for these pots.